Hydro excavation is a very exciting modern invention that combines two very powerful forces. It brings together high-pressurized water to disrupt debris and then sucks away the fallout with an industrial strength vacuum. The net result is an area devoid of all unwanted debris in a relatively brief period of time.
What are the Benefits to You as a Homeowner?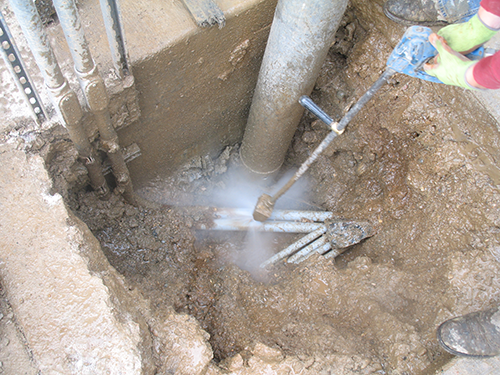 For the most part, homeowners would only need hydro excavating for landscaping purposes or exposing utilities. In either scenario, hydro excavating is an especially beneficial method because it runs little risk of leaving any real damage behind. The process is, after all, non-mechanic and also non-destructive. Many people actually refer to it as "soft digging" as a reference to how gentle it can be to the surrounding area.
When unearthing utilities, this is essential. The conventional method for exposing utilities too often resulted in a bigger problem when the septic tank was damaged in some way. This is virtually impossible when hyrdo excavating is utilized.
What are the Benefits to You as a Business Owner?
As a business owner, you might need hydro excavation services for similar reasons. Property managers, for example, might wish to use hydro excavation for utilities on their commercial properties.
However, hydro excavating is also great for industrial activities that involve clearing out large amounts of debris at once. If you're looking to dig out anything from a swimming pool to a courtyard, for example, this method is ideal.
Hydro excavation services are especially helpful for construction, as they save so much time, and thus money, compared with conventional forms of handling the same process. This includes processes like remote digging where fibre optic cable might need to be laid. The process is great for cold weather digging, as well.
Whether your needs are residential, commercial or industrial in nature, Edenflo can provide you with the service and information that you need.