The experts at Edenflo Vacuum Pump Truck service are known for their quick and efficient cleaning of catch-basins in the lower mainland.  Here are some tips to know when your catch-basin needs servicing.
What is a Catch-Basin?
Also known as storm drains, catch-basins are located along roadways, on parking lots and in parking garages. They drain water into the storm drain system.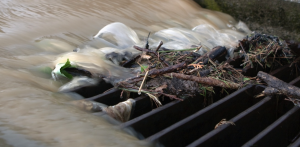 Signs of Trouble
There are some telltale signs, however, that something is wrong with a catch-basin. Debris on top of the catch-basin that is blocking the flow of water, or, if the water is backing up suggests the need for immediate servicing. The prevalence of strong, foul odours emanating from a catch-basin could mean decomposing matter is blocking the flow of water – affecting its operation.
Call the Experts
Find out why more contractors, and property managers rely on the experts at Edenflo Pump Truck Services for the best catch-basin cleaning.  The communities that are served by EdenFlo include Vancouver, Abbotsford, Aldergrove, Surrey, Langley, Burnaby, New Westminster, Coquitlam, Maple Ridge, Port Coquitlam, Delta, White Rock, Anmore and even Lions Bay!
Call us at 604 575 1414 or fill out our online request  and we'll be happy to assist you.