Hydro Excavation is the most environmentally friendly option to expose underground assets as the only two elements used in the process are air and water. The expert Hydro Excavation team at EdenFlo Vacuum Pump Truck Services uses high-pressure water to loosen the surface material, and then uses suction and airflow to remove the loose soil material and store it in a debris tank for later disposal from the site or to use as backfill for the project once the excavation is complete. 
Hydro excavation is the least intrusive process and creates a smaller footprint than a backhoe and other heavy equipment. As well, our team are experts in using just the right amount of water pressure to expose the work area, being careful not to damage pipes or conduit.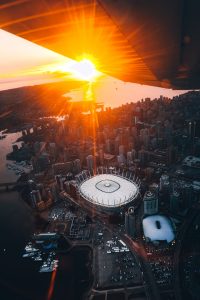 On the lower mainland, we are all concerned about the environment. Choose the trusted experts at EdenFlo Vacuum Pump Truck service to do your hydro excavation job right with the least environmental impact. We service Vancouver, Abbotsford, Aldergrove, Surrey, Langley, Burnaby, New Westminster, Coquitlam, Delta or White Rock.  Call us today at 604 575 1414 or 
contact us
 for a complimentary review of your requirements.