Whenever you are dealing with construction equipment, safety is always top of mind.  Compared to using a backhoe to access pipes or conduit, EdenFlo's fleet of vacuum trucks will  provide a way of digging and moving soil in a safer manner. Hydro Excavation is a non-mechanic and non-destructive method of accessing underground assets. Workers will be safe from machinery accidents, while EdenFlo personnel ensure that proper barriers are set up to keep the public a safe distance away from the excavation area.
Why is Hydro Excavation so safe? The process only involves water and an air vacuum. Because large hoses are used in the process, EdenFlo hydro excavation equipment can be  positioned at a safe distance from the actual excavation area. If the area is under, or near a road, the vacuum truck can be parked so that traffic can move safely around an excavation site.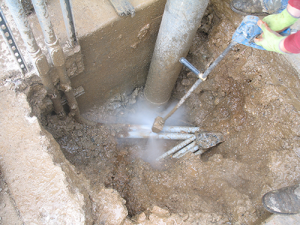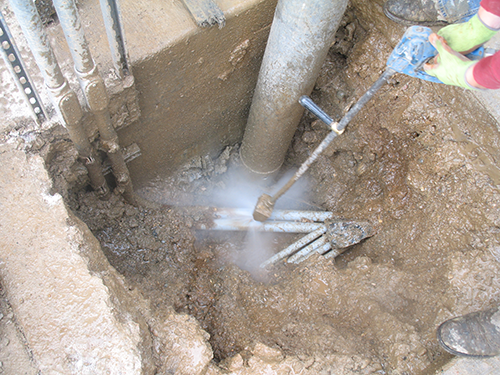 EdenFlo is the trusted hydro excavation service for the lower mainland.
The extensive specialized fleet ensures that your needs will be met quickly and efficiently.
Wherever your Lower mainland hydro excavation needs are, you can count on the trusted experts at EdenFlo Vacuum Pump Truck service to get you the best results. EdenFlo will service Vancouver, Abbotsford, Aldergrove, Surrey, Langley, Burnaby, New Westminster, Coquitlam, Delta or White Rock.  Call us today at 604 575 1414 or contact us for a complimentary review of your requirements.