As the interior continues to deal with flooding, the lower mainland seems to be in for a stretch of sunny dry conditions. Don't let the weather give you a false sense of security when it comes to your catch basin cleaning. We all know that precipitation is always just around the corner for Vancouver and the surrounding area.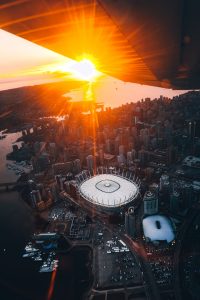 Whether your catch basins are in a parkade, parking lot or against your building, they are an integral part of a stormwater management system, Your catch basins help to prevent flooding and protect waterways by collecting rainwater and directing it to a drainage system. However, catch basins can become clogged with debris over time, leading to backups, flooding, and even pollution. This is why regular cleaning of catch basins is crucial.
Don't wait until you have an issue with your catch basins. Call the experts at EdenFlo Pump Truck Services to clean your drainage system now so that you are ready for whenever the rain comes.
For the best catch basin cleaning on the lower mainland, call EdenFlo. We service Vancouver, Abbotsford, Aldergrove, Surrey, Langley, Burnaby, New Westminster, Coquitlam, Maple Ridge, Port Coquitlam, Delta, White Rock, Anmore and even Lions Bay! Call us at 604 575 1414 or fill out our online request  and we'll be happy to assist you.