There are 3 processes that can be used for daylighting, trenching or digging a hole for a pile or post. Contractors can either use a backhoe service, a hydrovac service or an air excavation service. Using hydrovac equipment to expose underground assets is generally assumed to be the best and most environmentally friendly method. Contractors would consider air excavation if the contractor wants the excavated soil and sediment to remain dry which may be better for back filling.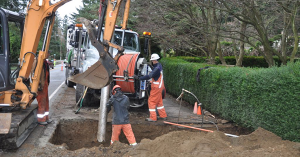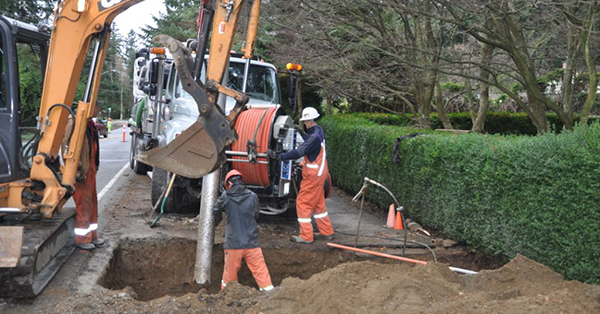 Air excavation will take longer than hydro excavation, and will only be used when the soil around the project is the right consistency and is not frozen. Hydrovacing is much more flexible and can be used in a variety of weather conditions and applications.
Whether you're a plumbing, or landscape contractor, to determine what process is right for you, call the experts at EdenFlo Pump Truck Service. We service most of the lower mainland including Vancouver, Abbotsford, Aldergrove, Surrey, Langley, Burnaby, New Westminster, Coquitlam, Maple Ridge, Port Coquitlam, Delta, White Rock, Anmore and even Lions Bay! 
Call us at 604 575 1414
 or fill out our 
online request 
 and we'll be happy to assist you.