At Edenflo, we've always taken great pride in educating our customer base about the importance of catch basin cleaning. We think it's important for property owners/waste generators to understand their role and responsibilities in the process.That's why, when we came upon an informative and entertaining video developed by the Capital Regional District (CRD), we simply had to share it! The CRD is the regional government for 13 municipalities and three electoral areas on southern Vancouver Island and the nearby Gulf Islands. The CRD provides regional decision-making on issues that transcend municipal boundaries, and they also develop partnerships to facilitate and deliver projects and services that benefit the region as a whole.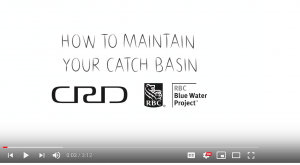 Their mandate is to serve the public and build a vibrant, livable, and sustainable region, so they were more than happy to give us permission to use their video in today's blog. In addition to the video, their brief article on catch basin maintenance provides all the information you need to be a responsible catch basin owner.  Below ground parkades and parking lots drains fall into this category as well.
Do your part for the bigger picture. Whether you have a need for catch basin service in  Vancouver, Aldergrove, Surrey, Langley, Burnaby, New Westminster, Delta or White Rock, contact  Edenflo Pump Truck Services at 604-575-1414 and schedule your annual catch-basin inspection and cleaning today.