Fall brings cooler weather, rain and the inevitable shedding of leaves. These leaves and other seasonal debris collect on the ground and eventually are transported to catch basins. Leaves and branches that collect around and in the catch basin become sticky and start to break, while attracting other debris that leads to accumulation of debris. Once this accumulation begins, it spells trouble for catch basin drainage.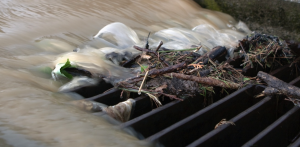 This is where the experts at EdenFlo come in. At a minimum, your catch basin should be serviced at least once a year.  Whether your drain is in the middle of a surface parking lot, or in the basement of an underground parkade, a clogged catch basin can be a huge inconvenience.  Our fleet of specialized vacuum pump trucks will take care of your catch basin cleaning quickly and efficiently
We have the biggest fleet of "LowBoy" trucks in the lower mainland to get at the toughest catch basin locations.
Don't wait for a problem. We service most of the  lower mainland including Vancouver, Abbotsford, Aldergrove, Surrey, Langley, Burnaby, New Westminster, Coquitlam, Maple Ridge, Port Coquitlam, Delta, White Rock, Anmore and even Lions Bay! 
Call us at 604 575 1414
 or fill out our 
online request 
 and we'll be happy to assist you.  a minimum, your catch basin should be serviced at least once a year.  Whether your drain is in the middle of a surface parking lot, or in the basement of an underground parkade, a clogged catch basin can be a huge inconvenience.  Our fleet of specialized vacuum pump trucks will take care of your catch basin cleaning quickly and efficiently