If you are a plumbing contractor, or work with underground utilities, you need a reliable hydro excavation partner to keep you on track and on budget.  Hydro excavation is the perfect tool to expose in-ground plumbing pipes and other utilities to allow you to assess and fix the problem.  We know you don't have time to waste.  When a customer has an issue, you need to react quickly.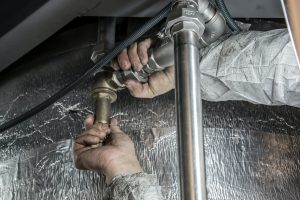 The trusted experts at EdenFlo offer a diverse range of services, including Hydro Excavation, that meets the needs of plumbing and building contractors throughout the Lower Mainland.  Our specialty is service. There's a reason why many plumbing and building contractors have turned to EdenFlo for the their hydro excavation work. Contractors know that vendor reliability is key to their success. 
Being a trusted contractor is all about reputation. EdenFlo will make sure you look good on each and every project.  Edenflo offers the best service in the entire Lower Mainland including; Vancouver, Abbotsford, Aldergrove, Surrey, Langley, Burnaby, New Westminster, Coquitlam, Maple Ridge, Port Coquitlam, Delta, White Rock, Anmore and even Lions Bay! Call us at 604 575 1414 or fill out our online request  and we'll be happy to assist you.