Just like an intense charades game, we can break down the meaning of Hydro Excavation by looking at each word separately. "Hydro" is from the Greeks, and the meaning centres on all things water. The Latin language is responsible for  "Excavation" which roughly translated means to expose by  removing. When Hydro and Excavation are combined the two ideas of water and removing sediment and soil to expose an underground asset becomes clear.
At EdenFlo, we use specialized equipment that uses both high-pressure water and an industrial-strength vacuum to excavate the area around what needs to be exposed. The vacuum sucks up the sediment and water mix and places the mixture in a holding tank on an EdenFlo vacuum truck.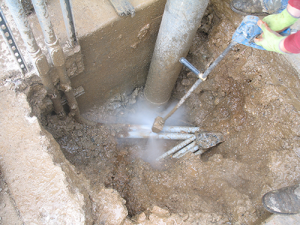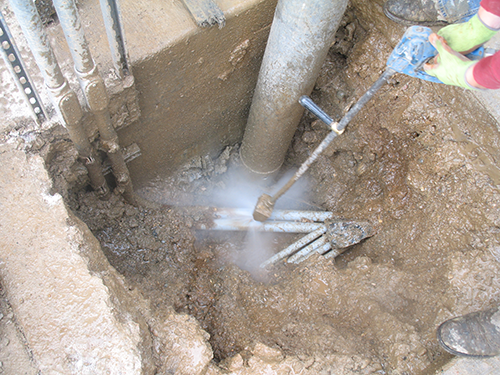 Hydro excavation is safer than using a back-hoe. EdenFlo team members are experts at guiding the high pressure water to break up the soil, which virtually eliminates the risk of damage to what you want exposed.
If you are looking for a trusted partner to assist you with Hydro Excavation, EdenFlo has the equipment and the flexibility to ensure your project stays on time and on budget.
Include the experts at Edenflo Pump Truck Services for your next Hydro Excavation need.  Edenflo offers the best service in the entire Lower Mainland including; Vancouver, Abbotsford, Aldergrove, Surrey, Langley, Burnaby, New Westminster, Coquitlam, Maple Ridge, Port Coquitlam, Delta, White Rock, Anmore and even Lions Bay!
Call the experts at 604 575 1414 or fill out our online request  and we'll be happy to assist you.