We love living in the lower mainland. The mountains merging with the ocean is one of the most beautiful sights in the world. We also live in one of the wettest areas in Canada with almost 100 inches of rain per year.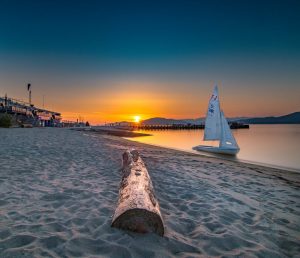 It's the rain that creates many of the issues with catch basins in Vancouver and surrounding municipalities. If you own a commercial property that has either a surface drain or an underground parkade with multiple catch basins, you need to weigh the pros and cons of implementing preventative catch basin maintenance.
PROS (Doing Regular Catch Basin Maintenance) 
– cost certainty
– uninterrupted facility use
– peace of mind during significant weather conditions
– happy customers or employees
CONS (Reacting to Catch Basin Back Ups and Blockages)
– unexpected costs due to emergency service
– lost parkade revenue
– disgruntled employees
– unhappy customers
The choice is yours.  Have the experts at EdenFlo Pump Truck Services give you a complimentary assessment of your catch basin or drain cleaning needs.  Whether your offices are in Vancouver, Abbotsford, Aldergrove, Surrey, Langley, Burnaby, New Westminster, Coquitlam, Delta or White Rock, EdenFlo Pump Truck Service provides both emergency and scheduled maintenance service for your drainage needs. Call us today at 604 575 1414 or 
contact us
 for a complimentary review of your requirements.