Edenflo is the Lower Mainland's first choice for residential and commercial vacuum truck services. Businesses and residential customers choose our service because we have a wide range of applications available, a large selection of available equipment, and experience in tackling all projects that involve vacuum truck services.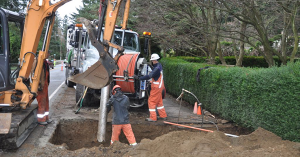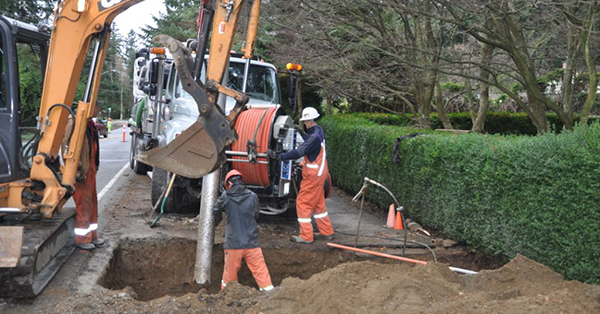 If you're located in the lower mainland, we offer service to Food Service and Food Production clients, including Grease Trap cleaning service, as well as food and organic waste collection and disposal. We offer commercial sanitary services, including holding tanks, treatment plants and sanitary pump chambers. Call Edenflo to set up the regularly scheduled maintenance cleaning of your sanitary pump chambers.
For those businesses with buildings to maintain, we offer storm drain and catch basin cleaning service, including "Lowboy" truck service , enabling us to access underground parkades and other hard to reach locations.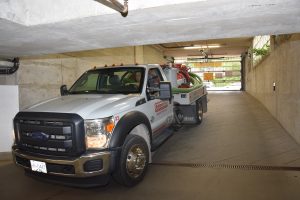 When a problem occurs, we can positively diagnose blockages and other problems using Video Line Inspection technology, in which a camera is placed at the site of the problem, allowing us to see exactly what's going on.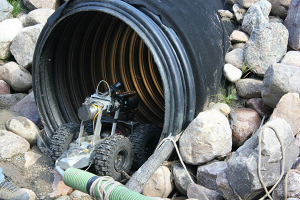 We also offer hydro excavation services, which appeal to a large number of clients in diverse industries. Hydro excavation is removal of dirt and other material by "digging" with a high-pressure water jet, and removal of the dislodged material with our vacuum truck. This allows us to unearth utility lines, underground pipes, and other services without disturbing them.
In addition to quick response when a problem arises, as your pipe service specialists, we're able to offer expert preventative maintenance, so that you don't have to solve problems, because you've avoided them.
For the best  vacuum pump truck service on the  lower mainland, call the experts at EdenFlo.  Our communities served include Vancouver, Abbotsford, Aldergrove, Surrey, Langley, Burnaby, New Westminster, Coquitlam, Maple Ridge, Port Coquitlam, Delta, White Rock, Anmore and even Lions Bay! Call us at 604 575 1414 or fill out our online request  and we'll be happy to assist you.