If you need to expose underground assets, dig a hole for fence posts, or other projects that you would usually associate as a backhoe project, you may want to save money and consider hydro excavation. In direct contrast to using a mechanical shovel such as a backhoe, hydro excavation uses high pressure water to break up challenging soils – including frozen terrain. The soil is mixed with water and is then removed with the high volume vacuum system of the Hydrovac truck, leaving the worksite free of excess material piled up nearby.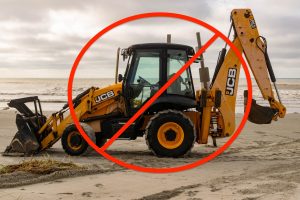 Not only is hydro excavation the safest method of locating and/ or exposing underground utilities, such as power cables, telecommunication lines, traffic and street lights, fiber optics, pipelines etc., it is also the most cost effectiveway to get at these assets. The process offers incredible flexibility and can perform a very narrow and deep excavation if required.
If you are a plumbing, landscaping or construction contractor in the lower mainland, find out more about how EdenFlo Pump Truck Service can be a trusted partner on your next project. Whether your needs are exposing assets for inspection or repairs, trenching, or specialized digging, we have the equipment and experts to do the job right.  We service most of the lower mainland including Vancouver, Abbotsford, Aldergrove, Surrey, Langley, Burnaby, New Westminster, Coquitlam, Maple Ridge, Port Coquitlam, Delta, White Rock, Anmore and even Lions Bay! Call us at 604 575 1414 or fill out our online request  and we'll be happy to assist you.